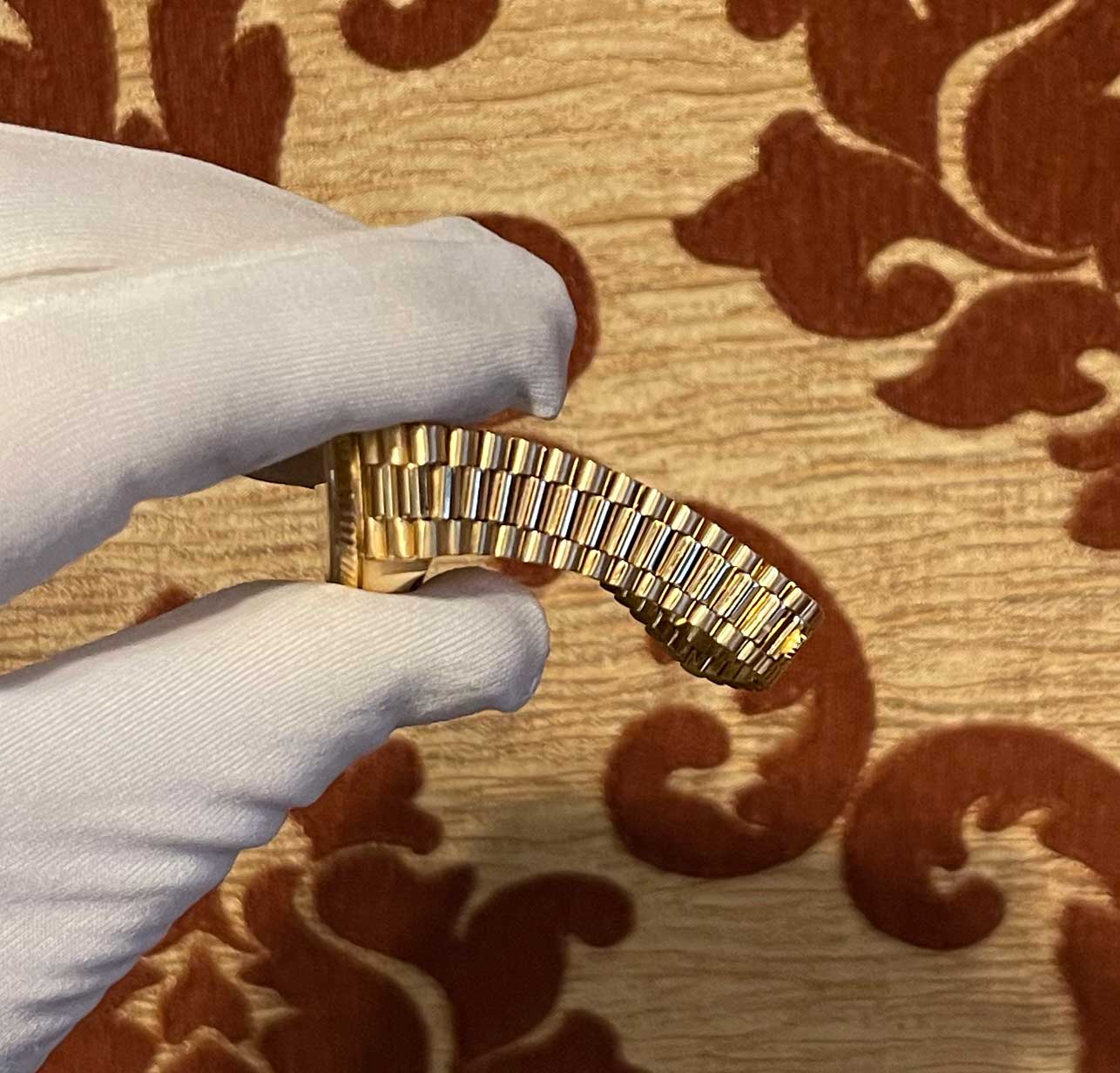 Are you the proud owner of a treasured timepiece watch that has seen better days? Unfortunately, the ravages of time cannot pass even the most well-made and cared-for watches without a trace. Scratches, dents, and other signs of wear and tear can accumulate over time and cause a watch to stop working or not look the same. Whether it's a family heirloom or a vintage find, a watch can have sentimental value that can't be replaced. Don't let it gather dust in a drawer, it's time to get your watch restored in Philadelphia.
Why You Should Get Your Watch Restored in Philadelphia?
A watch has a complicated mechanism that needs regular maintenance and repair to function properly. If not maintained, they can become damaged, wear out, or even fail altogether. That's why it's crucial to restore them before it's too late.
Restoring a watch can include a number of services, such as cleaning, lubricating, polishing, and replacing parts. These services not only ensure that your watch is ticking properly but also enhance its appearance and value.
It's important to know that a watch restoration isn't the same as a watch repair. Repairing a watch is about fixing a specific problem or malfunction that is preventing the watch from functioning properly. Restoration, on the other hand, is about returning the watch to its original condition as much as possible, which means repairing damage, replacing missing or broken parts, and cleaning and polishing the watch to make it look like new again.
So, what are some of the common issues that a timepiece might face that would warrant restoration? Here are just a few examples:
Scratches and Dents
Over time, scratches and other marks can accumulate on the surface of watches. These can be unsightly and detract from the overall appearance of the watch. A restoration expert can remove these scratches and dents and restore the original surface of the watch.
Faded or Discolored Dials
The dial is the face of the watch, and it can fade or discolor over time due to exposure to light or other environmental factors. A professional can reapply the original color or make a new dial to match the original.
Broken or Missing Parts
If a watch has been dropped or otherwise damaged, it may have broken or missing parts. A professional can obtain and install replacement parts to restore the watch to working order.
Water Damage
When a watch has been exposed to water, it may stop working or be damaged in some other way. The watch must be disassembled and dried. The damaged parts must also be replaced.
Dirty or Discolored Metal
The metal parts of a watch can become discolored or dirty over time when exposed to oils, perspiration, and other substances. A restoration expert cleans and polishes the metal, restoring it to its original luster.
Benefits of  Getting Your Treasured Timepiece Watch Restored in Philadelphia
If you're looking to restore your treasured timepiece, you're in luck, because Philadelphia is home to some of the best watch repair and restoration services around.
Philadelphia has a long history of watchmaking, dating back to the early 19th century when the city was a center for watchmaking and the production of high-quality timepieces. Today, Philadelphia watchmakers and repair shops keep this tradition alive by providing excellent services to their clients. Below are some reasons why you should consider having your watch restored in Philadelphia.
Expertise and Experience
Philadelphia has some of the most experienced and skilled watchmakers in the country. Reputable service providers like TNS Dimond have a deep understanding of horology, and the science of timekeeping, and are trained to repair and restore all types of watches, from antique pocket watches to modern wristwatches. 
They have the expertise and experience to diagnose problems and find solutions to any issues that arise. Whether your watch needs a simple battery replacement or a complete overhaul, you can count on Philadelphia watchmakers to get the job done right.
Quality Materials and Parts
Another reason Philadelphia is a great place to have your watch restored is that our watchmakers only use high-quality materials and parts. They source their materials from reputable suppliers and use original parts whenever possible. They know how valuable your watch is to you, and they strive to make the restoration process as gentle as possible so that your watch is restored to its former glory.
Personalized Service
One of the greatest benefits of a watch restoration in Philadelphia is the personalized service you receive. Our Philadelphia watchmakers take the time to get to know their customers and their watches. They listen to your concerns and desires and provide you with a personalized solution that fits your needs. Our experts know that each watch is unique, and they treat your timepiece with the respect and care it deserves.
Affordability
Restoring your watch doesn't have to break the bank. Our Philadelphia watchmakers offer a range of services at affordable prices. They know that not everyone has the budget for expensive repairs, and will work with you to find a solution that fits your budget. They'll provide you with a transparent breakdown of costs so you know exactly what you're paying for.
Peace of Mind
Restoring a timepiece can be a nerve-wracking experience, especially if it's an antique or has sentimental value. When you entrust your watch restoration to professionals in Philadelphia, you can feel at ease knowing that experienced experts are handling your timepiece with care and expertise. You can stay informed throughout the restoration process and receive a detailed report of the work performed. You can be confident that your watch will be returned to you in like-new condition, ready to wear and cherish once more.
Conclusion
If you have a watch that needs to be restored, the first step is to find a skilled professional who can do the job. Our Philadelphia shop has years of experience restoring all types of timepieces, from vintage pocket watches to modern luxury timepieces. Our team of experts works with the latest techniques and tools to ensure that every watch we restore is up to the highest possible standards.
When you bring your watch into our shop for restoration, you can expect a thorough assessment of the watch's condition and a detailed explanation of the restoration process. We work closely with you to understand your goals for the restoration and to ensure that the end result meets or exceeds your expectations.
We also understand that every watch is unique and requires a personalized approach to restoration. That's why we offer a range of services from simple cleaning and polishing to more complex repairs and restorations. We use only the highest quality materials and components in our restorations and take pride in the quality of our work. Contact us and give your beloved watch the attention it deserves.
https://www.tnsdiamonds.com/wp-content/uploads/2023/04/IMG_6500.HEIC.jpg
1232
1286
Momentum Digital
https://www.tnsdiamonds.com/wp-content/uploads/2023/06/imageedit_6_3394399782-300x67.png
Momentum Digital
2023-04-26 04:53:46
2023-04-26 04:53:46
Get Your Treasured Timepiece Watch Restored in Philadelphia